The Stringedwood Sessions: It's time for the summer break.
Publié le lundi, 19 mai 2014 par Stringedwood Musika Elkartea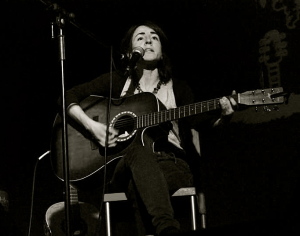 The third Stringedwood Session took place on the 11th April. This time it was Jan Fol and Luke Armstrong & Josetxo's turn to share the stage in another night of folk music in the Doka.
We did everything we could to create a welcoming, intimate atmosphere: we worked together with our friends from the Doka to decorate the place with rugs, candles, fairy lights and barrels; what's more, the musicians who were performing that night chose the playlist for before and between the concerts, giving a personal touch to these elements of the night.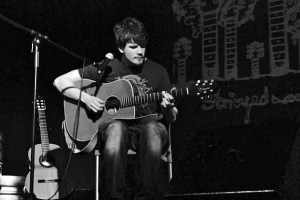 Jan Fol took to the stage first with an excellent concert. Her set included her first performance of her first composition in Spanish, which was a particularly special moment. The night continued with Luke Armstrong & Josetxo, and this time Charlie Atkey helped Luke out with his guitars, by tuning between songs. The night was rounded off by the DJ 'Miss Bonjour' in the Stringedwood Aftershow Party.
We've decided to take a break for the summer now. We'll be back in September/November with the next Stringedwood Session. The next series of Stringedwood Sessions will have a different format and approach.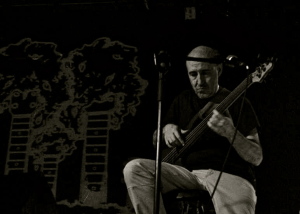 This summer Tristan Crowley and Charlie Atkey & The Colours are planning on recording. Luke is working on a new project at the moment and both Luke and Indigo will be performing in the Kutxa Kultur Festibala at the beginning of September. Jan Fol keeps composing and will no doubt produce some more gems over the summer months.
We've had a great year: thanks everyone who has come down and/or followed us here online. We really appreciate all your support.
(Thanks to Raisa Isasa for the photos)