Biography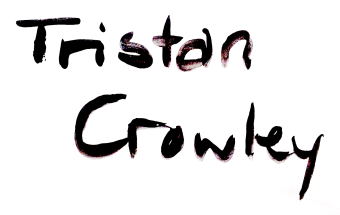 Tristan Crowley is an Irish-German folk musician and singer-songwriter, whose songs are a melodic and poetic expression of his reflections, thoughts and experiences. Crowley is a keen nature-lover and despite his music having been inspired by a genre-spanning range of musical influences, he cites his surroundings and a good walk as his main sources of inspiration. The recently released video to "Valley of Hope", filmed by Mikel Blasco in the heart of the Basque Country, shows how nature and "things we learn along the path" often play such a key role in Crowley's music.
Crowley was born in Cork in 1986, but spent most of his childhood in his mother's hometown in Northern Germany. Having been inspired by his deceased father, he began to sing in different projects in Germany and in 2005 he left Hamburg to move to the Basque Country, where he began to compose his first songs on his dad's old guitar .
After a few years and a break-up, he decided to go back to Ireland to "listen to my heart and find myself". And, in fact, it was there in Ireland, in the streets of Galway, where he first performed his songs in public.
« Those were happy days – very hard but happy days. I used to get up and play a few tunes in the street till I had enough for breakfast[...] I would spend whole days busking and nights in my room, wrapped up in a curtain, writing songs till the last candle burnt down. »
In that time he wrote some of his early songs, which still remain show-stoppers today, including 'Groningen', 'Running out there in the woods', 'Green Fields' and 'Books'.
After returning to Donostia, he met Nadja Zhukova, who had secretly filmed him busking in town. Quite fittingly, they later made the video for 'In the tunnel' together, which is an upbeat composition about busking and watching the world go by. Iker Lauroba recorded Tristan in his modest bedroom-based studio and added some instrumentation to the song too. Tristan later recorded his first demo "Old Boots" in 2013, again in Iker's bedroom, and with the collaboration of other local musicians and friends.
Crowley followed up the presentation of 'Old Boots' in June 2013 with a series of concerts in the Basque Country and several other cities in the peninsula, often accompanied by Iker Lauroba (Piano), Haritz Lauroba (Drums), Loïc Alejandro (Bass), Karina Carmona (Cello) and Mikel Uharte (Lead Guitar). In April 2014, he played his first solo tour through France, Switzerland and Germany.
After his tour, Crowley returned to San Sebastian and began work on his first EP "Great small-boat journeys (Transitions)", for which he was joined by Oriol Flores (Drums) and Santi Fernandez (Trumpet) as well as the usual suspects. The EP, which can be found on Bandcamp, was finally recorded and produced in summer 2014 (Yon Vidaur/Muir Studio) and released in November 2014.
Tristan has been travelling and playing in different countries since October 2014. He's planning several tours through Central Europe and Scandinavia in 2015...